The new Nordic Museum to open May 5 with community celebration
Gala celebration all weekend including musical and dance performances by Nordic performers
SEATTLE, April 6, 2018 /PRNewswire/ — The brand-new home of the Nordic Museum in the downtown Ballard section of Seattle, WA will finally open to the public on May 5, 2018.  The grand opening celebration gets started on Thursday, May 3 with a members-only preview of the new Northern Exposure modern art exhibition. The public is invited to attend the formal ribbon cutting ceremony and community festival starting noon on May 5, featuring performers representing all five Nordic countries, including Norway's Vokal Nord; Fóstbræður, the Icelandic Male Chorus; Norwegian singer Eva Vea; Swedish Grammy nominated artist Petra Stahl; Voices of Reykjavik; and Migrasong. The festival continues through Sunday, May 6.
Tickets to the special Grand Opening Saturday night concert in our Great Hall are now on sale.  The event will feature internationally acclaimed recording artist Chelsea Wolfe, with Icelandic post-punk band Mammút, Finnish singer-songwriter Mikko Joensuu, and Danish grunge-rockers Baby in Vain.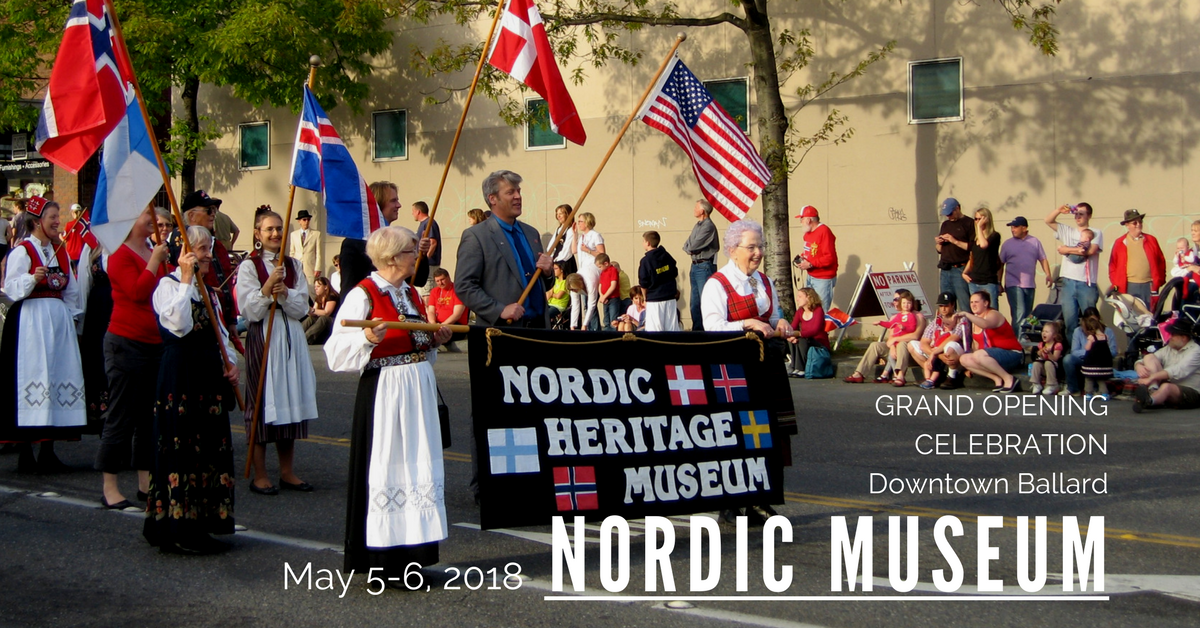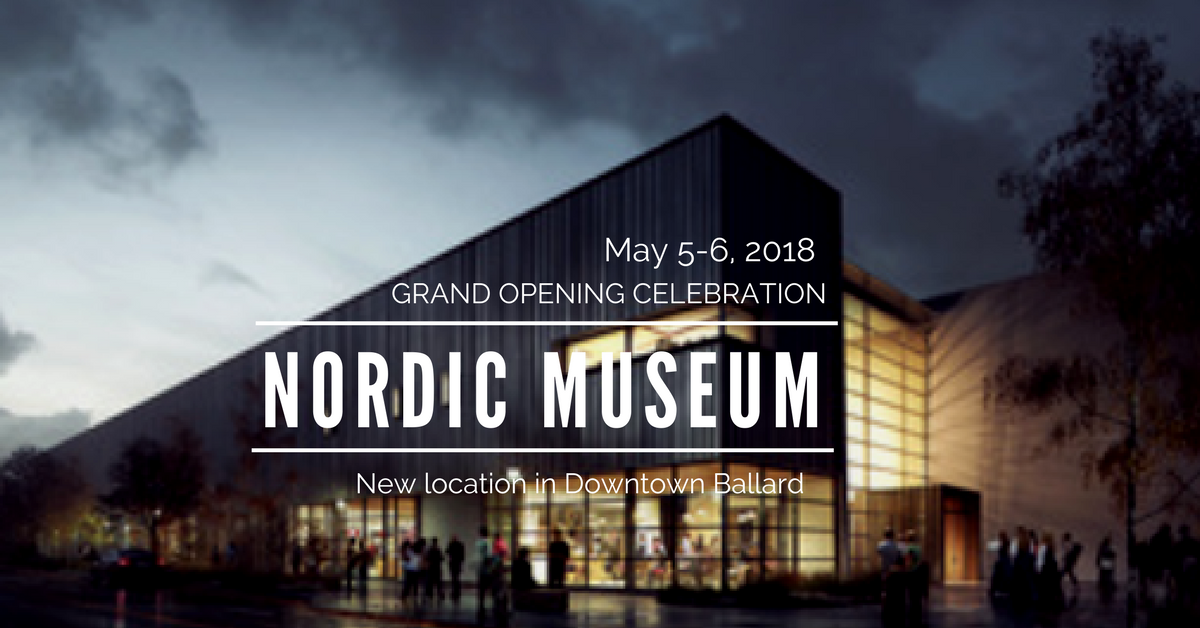 For more information:
Event schedule: http://nordicmuseum.org/grand-opening
Become a member: http://nordicmuseum.org/membership
Purchase tickets to the Grand Opening concert: https://bit.ly/2Hi3IAq
Media:
marketing@nordicmuseum.org
206.789.5707 x7041
About the Nordic Museum
Recently relocated to a stunning new facility in the heart of Seattle's Ballard neighborhood, the Nordic Museum is the only museum in the United States that showcases the impact and influence of Nordic values and innovation in contemporary society and tells the story of 12,000 years of Nordic history and culture, across all five Nordic countries: Denmark, Finland, Iceland, Norway, and Sweden. The Museum's mission is to share Nordic culture with people of all ages and backgrounds by exhibiting art and objects, preserving collections, providing educational and cultural experiences and serving as a community gathering place. The Nordic Museum presents a wide range of vibrant programs including contemporary art exhibitions, outstanding concerts, lectures, films and a variety of special events throughout the year.
*Created as part of the requirements for a writing assignment and not meant to be published nor to represent the organization(s) listed herein